ABOUT
Welcome to Station 324 where everything you've been looking for in a place to call home is waiting for you. Our studio, 1, and 2 bedroom apartments have all the benefits of an urban industrial design in the perfect Italian Village location. Enjoy the modern luxury of large windows, skyline views, and open concept floor plans. Come home to the contemporary lifestyle you've been dreaming of and take advantage of our resort-style pool, clubhouse, bar, and rooftop terrace. Here, the world is at your fingertips and a variety of trendy shops, restaurants, and breweries are right outside your door. Grab your morning pick-me-up at Roaming Goat Coffee and go out with friends at Rooh Columbus, Fox in the Snow Cafe, or Seventh Son Brewing Co. Experience a thriving community of young artists and professionals revitalizing a historic neighborhood. Contact Station 324 Apartments today and see for yourself better living.
Address
324 E 2nd Avenue
Columbus, Ohio
43201
Office Hours
Monday - Friday: 09:00 AM - 06:00 PM
Saturday: 10:00 AM - 05:00 PM
Sunday: Closed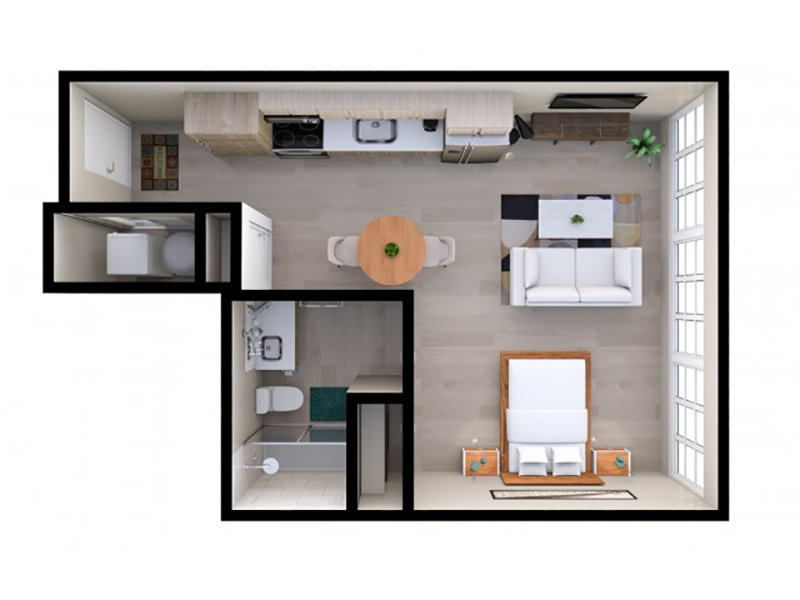 J
SQ FEET: 527
BEDROOMS: Studio
BATHROOMS: 1
DEPOSIT: 500
PRICE: Contact Us for More Details
WEB SPECIAL: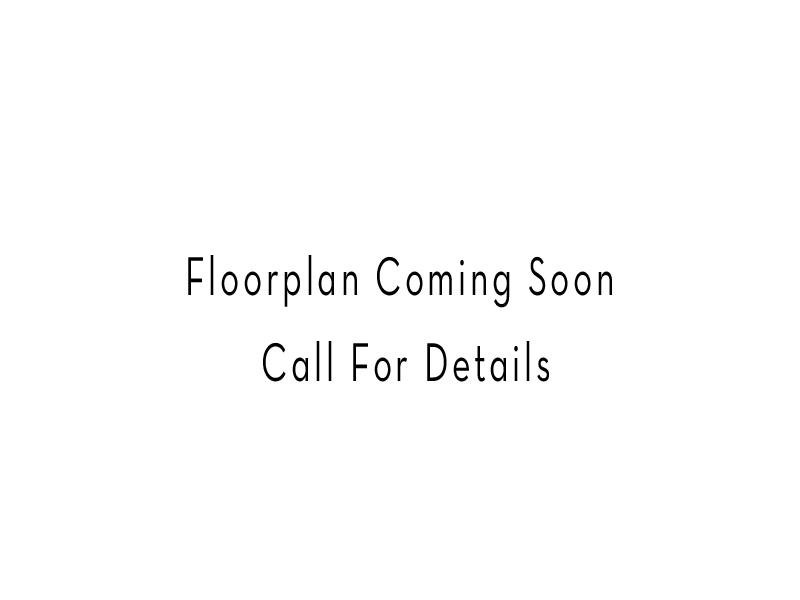 D.3
SQ FEET: 715
BEDROOMS: 1
BATHROOMS: 1
DEPOSIT: 500
PRICE: Contact Us for More Details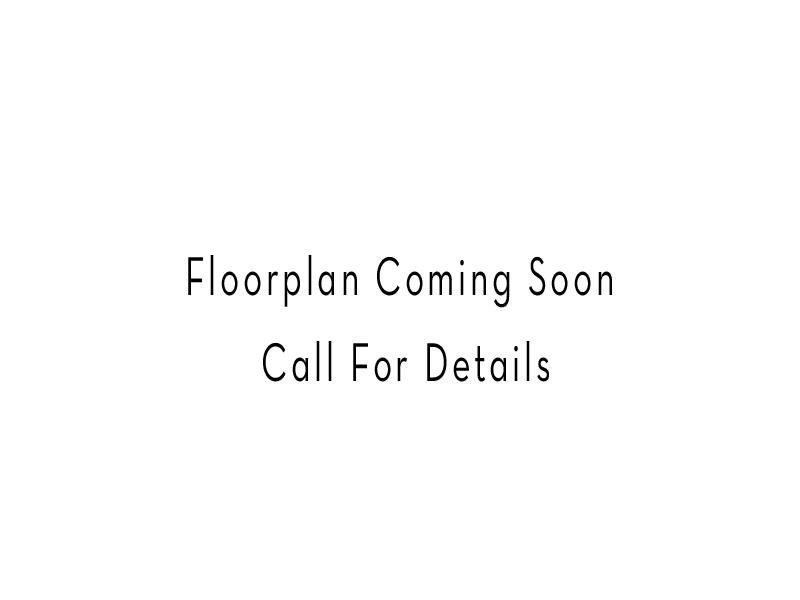 D.5
SQ FEET: 753
BEDROOMS: 1
BATHROOMS: 1
DEPOSIT: 500
PRICE: $1595
AVAILABLE: 1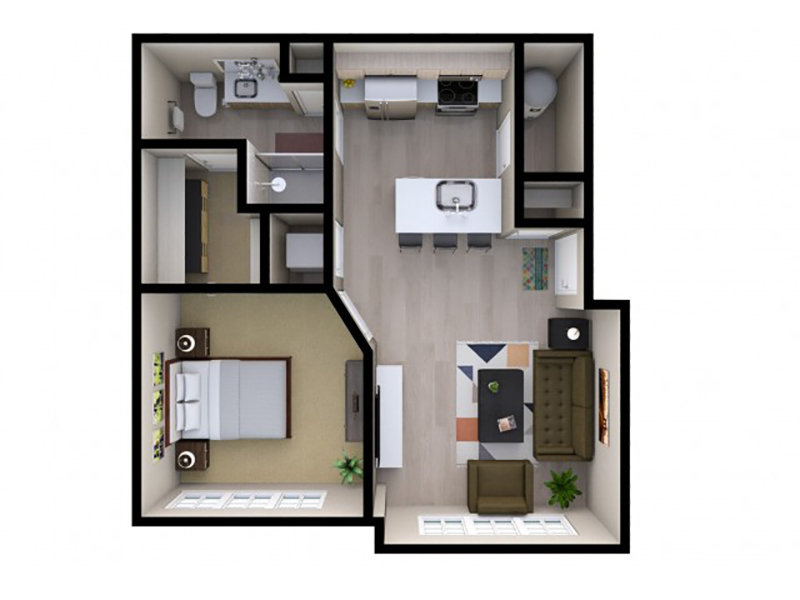 A
SQ FEET: 661
BEDROOMS: 1
BATHROOMS: 1
DEPOSIT: 500
PRICE: Contact Us for More Details
WEB SPECIAL: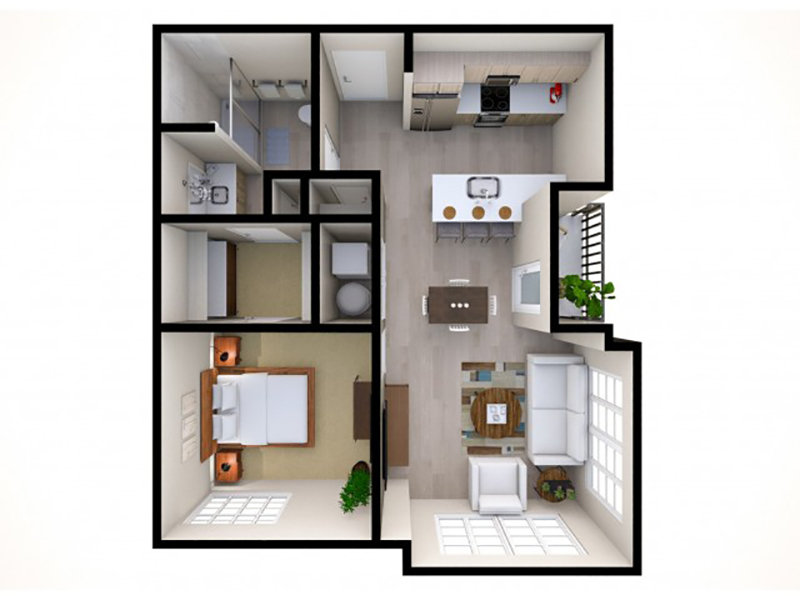 B
SQ FEET: 786
BEDROOMS: 1
BATHROOMS: 1
DEPOSIT: 500
PRICE: Contact Us for More Details
WEB SPECIAL: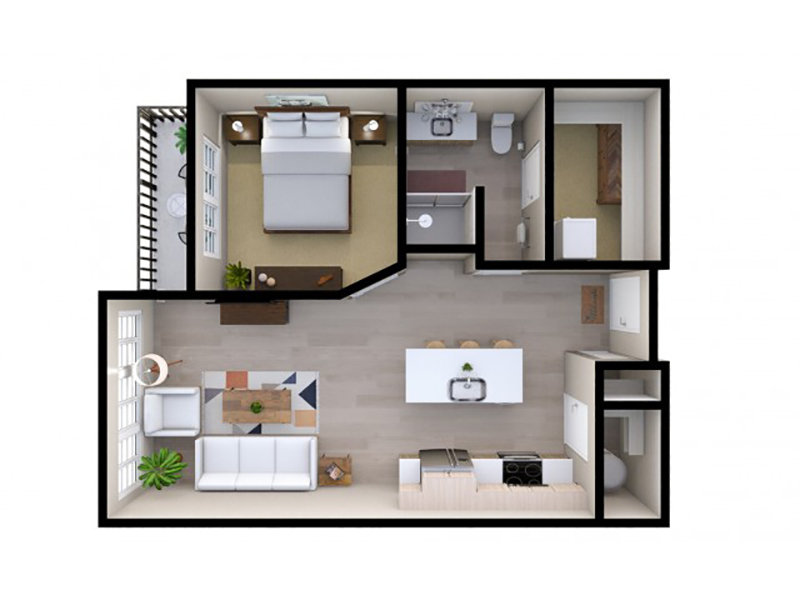 D.1
SQ FEET: 743
BEDROOMS: 1
BATHROOMS: 1
DEPOSIT: 500
PRICE: $1595
AVAILABLE: 2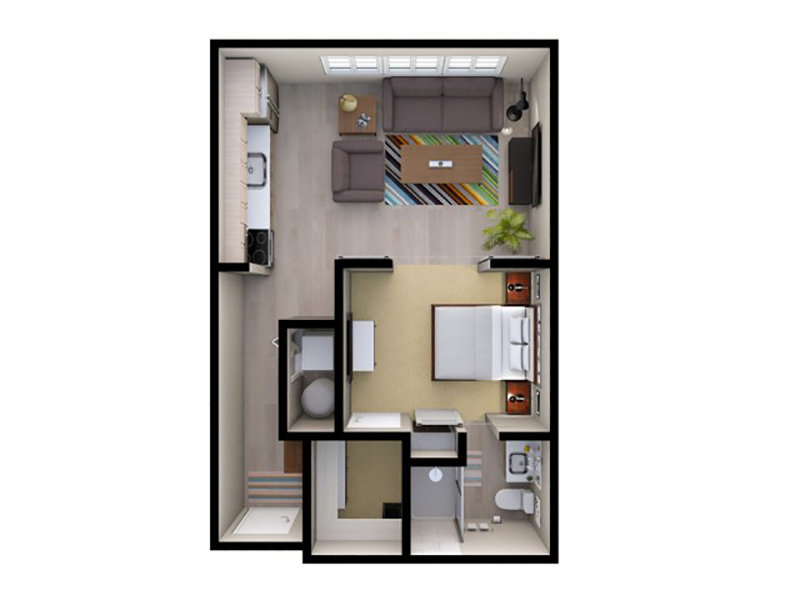 E
SQ FEET: 600
BEDROOMS: 1
BATHROOMS: 1
DEPOSIT: 500
PRICE: $1391
AVAILABLE: 1
WEB SPECIAL: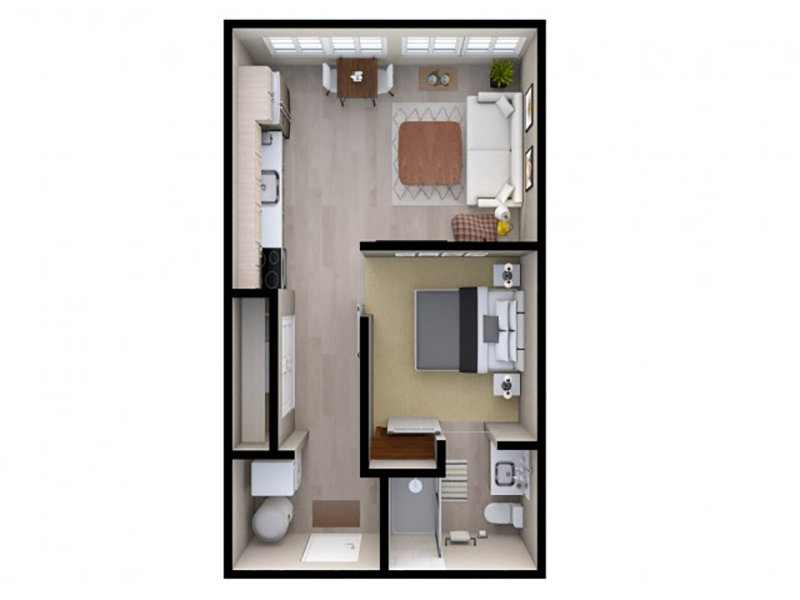 G
SQ FEET: 512
BEDROOMS: 1
BATHROOMS: 1
DEPOSIT: 500
PRICE: $1250
AVAILABLE: 1
WEB SPECIAL:
C
SQ FEET: 1254
BEDROOMS: 2
BATHROOMS: 2
DEPOSIT: 500
PRICE: Contact Us for More Details
WEB SPECIAL: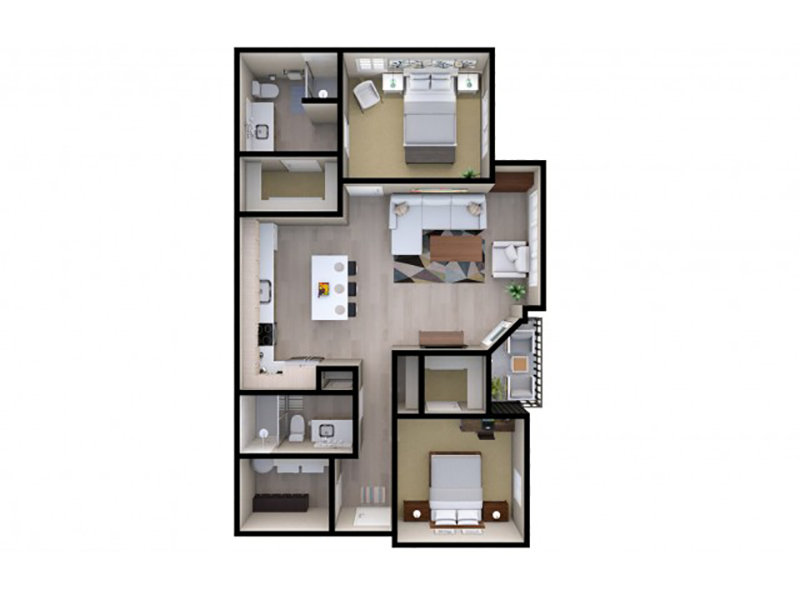 H.1
SQ FEET: 1080
BEDROOMS: 2
BATHROOMS: 2
DEPOSIT: 500
PRICE: Contact Us for More Details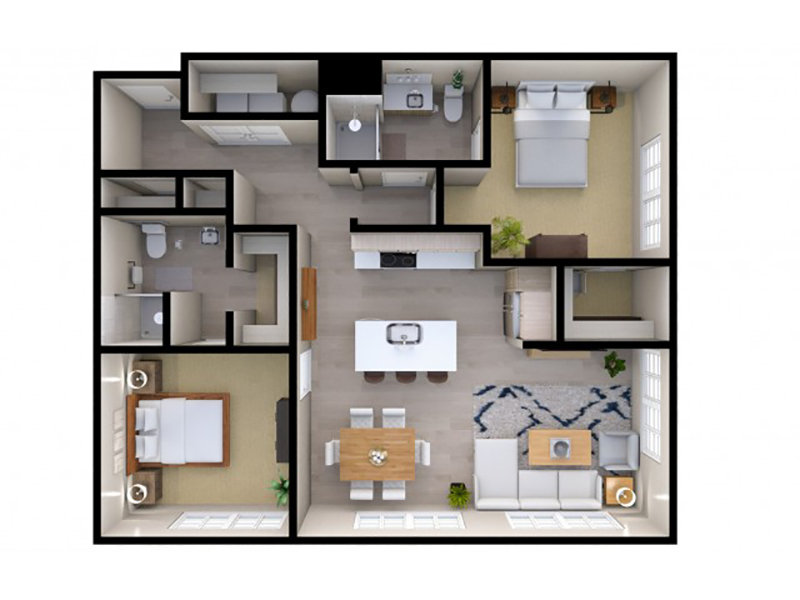 F
SQ FEET: 1082
BEDROOMS: 2
BATHROOMS: 2
DEPOSIT: 500
PRICE: $1795
AVAILABLE: 2
WEB SPECIAL:
Apartment
Spacious Closets
Washer & Dryer
Skylights*
Quartz Countertops
9'-10' Ceilings
Balcony/Patio*
Kitchen Islands*
Built-in Pantries*
Modern LVT Flooring
8 Foot Doors*
Oversized Windows With Roller Shades
Property
Pet Friendly
Recycling
Resort Style Pool
Community WiFi
Package Lockers with 24-Hour Access
Key Fob Access and Remote Controlled Garage
Clubhouse Lounge
Patio Lounge and Grill Area
Coffee Bar
Resident Appreciation Events
Rooftop Terrace with Views of Downtown Columbus
Professional & Responsive Management
Great Neighborhood
Conveniently Located Close to Local Dining, Shopping, & Entertainment
Stephanie Jordan
Stars: 5
I had a tour scheduled for a later date. I was in the area and I called the leasing office, Abby answered and said if we could be there in 15 mins she could give us a tour on that day. She waited for us and showed us around. We mentioned that we had a tour set up for next week at their sister property, Abby said she could show us that property also! she would close up and meet us over there. She met us at the other property and took her time showed us all the available units and the amenities!!! I would lease here just because of her attitude, customer service and attention to details! AWESOME JOB!
Nov 13, 2023
Trevon
Stars: 5
The property managers at the front desk are all amazing. Very funny, personable & overall very helpful. Thanks again Sherri & Jules !
Nov 03, 2023
Emily
Stars: 5
I had such a great experience throughout the process of getting my new place. Thank you Jules for helping me find exactly what I was looking for! She was so kind and friendly from start to finish and made it such a warm welcome.
Nov 02, 2023
Dieynaba Korera
Stars: 5
Jules was very a nice and sweet woman. Was very helpful and helped my parents get their apartment quick.
Oct 18, 2023
Tori Smith
Stars: 5
Jules was extremely helpful and kind with helping me tour an available unit and fill out the application. The complex is beautiful and the amenities are extremely nice!
Oct 16, 2023
Alaiah Hodges
Stars: 5
Jules Barbour is a wonderful assistant property manager. She gave us a great tour and was so friendly and kind! I definitely recommend having her as assistance if interested in looking at this complex.
Sep 21, 2023
Lauren Taylor Coney
Stars: 5
I love Station. I've been here a year and a half. The location is great and the culture is good. Most everyone gets along here and the staff is really nice and always helps me. Parking can be difficult to find sometimes and people get towed, but there are clear signs up saying where you can't park. I feel like this place gets a bad review from people who don't follow the rules and lash out. P.S. This is the best place to be during pool season. EVERYONE comes here, even if they have their own.
May 10, 2023
Anthony Kajfasz
Stars: 5
Sherrie, Erin and Elyse have done a great job at this property and improving on the past experiences mentioned below. Station 324 has had its trouble with prior management but since Sherrie and the team joined, there has been a large improvement. The team has done a great job of being benevolent to residents issues, and jointly work on resolving them.
Nov 02, 2022
Grace Woicinski
Stars: 5
This is such a great community! Sherrie by far has been the most helpful person ever. Moving is stressful, this is somewhere you come home to every single night. And she has made this place home!
Sep 23, 2022
Jordan Williams
Stars: 5
They were so helpful and nice when I moved in!
Jul 28, 2022
Kim Bromm
Stars: 5
I can not say enough good things about my experience this past week with Station 324. The new management has really gone above and beyond to meet all of our needs and wants. The new property manager, Sherry and the new leasing consultant, Erin went out of their way. They have completely turned Station 324 around to the better. As a mom dropping my daughter off to her first apartment and me, living far away, they dealt my nonstop questions and concerns with a smile. I highly recommend Station 324 and am happy to answer any questions from a "moms point of view." Many thanks to Sherry, Erin and team!!!
Jul 14, 2022
Tyler Evans
Stars: 4
It was a little rough when the new company took over, but Sherry and the new woman they brought in have done a really good job thus far. Keep it up ladies.
Jun 28, 2022
OhioBartending Services
Stars: 5
After almost a full year now, it's been a great experience! A superb luxury apartment with great amenities & the staff has been wonderful! The staff has been friendly & is always willing to go out of their way to make it a great living experience. Station 324 is also in walking distance to a lot of great local restaurants & bars, which is a bonus for me! Cheers my friends! - Coty
Feb 01, 2021
Katlyn Spano
Stars: 5
I have had an awesome experience living here so far! Our two-bedroom apartment is beautiful and spacious. The complex as a whole is great. Another perk is the great location near the Short North and downtown. We have had very minimal issues so far, and any thing we have needed the office staff has handled in a very friendly, professional and timely manner. I would definitely recommend Station 324 to anyone!
Oct 16, 2020
Courtney LaVange
Stars: 5
Great place to live and in walking distance to all the Short North bars and restaurants. Whenever I have needed assistance with my apartment, management is always prompt to respond and help. I would recommend living here to anyone that is looking to live in the area!
Oct 16, 2020
Alex Kirby
Stars: 5
The location is better than expected, apartments have quality appliances, and the amenities are top notch. My only knock is that there aren't any guest parking spaces and the walls are a bit thin so you can hear neighbors sometimes. Overall this is the best apartment that I have lived in.
Oct 14, 2020
Claire Voisard
Stars: 5
I absolutely love living here. For the Italian Village area, the sqft, and the amenities, this is the best apartment you will be able to find; and i've done quite a bit of research on the area. The tall ceilings make the apartment feel significantly larger, and doesn't increase the electricity bill too much (I am not on the top floor). Monthly utilities for my 750 sqft apt are usually around 120. The amenities are off the charts! The clubhouse, the fitness room, the rooftop patio, and the pool are AWESOME. Maintenance is very quick and friendly - they usually even fix the issue the same day you report it. The staff on site is always friendly. Common areas are always spotless. Construction quality could have been better, I can clearly hear my neighbors walking around upstairs and really is the only downside I have found in this apt. Would definitely recommend these apartments to anyone. 5 stars hands down overall. 4 stars on construction quality.
Oct 13, 2020
Elliott
Stars: 5
This is a beautiful apartment complex close to Short North with easy access to the highways if you need to commute to work. The windows add a great touch with all the natural light for yourself and your plants.The unit retains the temperature set on the thermostat during all seasons and the electric bill is reasonable. There were some operational issues at first, however it was expected in my opinion. The staff and maintenance team are quick to respond and resolve concerns. Overall highly recommend- cheers.
Sep 21, 2020
Olivia Ruth
Stars: 5
I have lived here for just a few weeks now and was very concerned about moving in based on a number of negative reviews that had appeared online since signing my lease. So far, I have been nothing but impressed. I moved from another town that has been more affected by covid and my apartment complex there had essentially no restrictions. People were being very unsafe and for the vast majority of residents, this meant that we could not safely enjoy a property we were paying a lot of money to live in. I am thankful for the restrictions put in place here because everyone has a chance to enjoy the amenities safely— it seems some residents here may have taken this for granted. As far as complaints about issues with the units themselves, we also are experiencing some electrical issues with the AC not working, however the staff here have been hugely helpful and have responded to all requests within less than an hour. We have had a functioning floor unit to keep the apartment cool, and the maintenance folks have been sure to explain everything to us. These bumps in the road are normal for a new apartment complex and they seem to be working very hard to keep everyone comfortable. Just because we pay a good amount of money to live here does not mean that there is an instant solution to all problems! Overall I am much more satisfied with my brief experience here than with any experience I've had at similarly priced luxury apartments in other cities.
Jul 05, 2020
Kim Seccuro
Stars: 5
I'm definitely happy that I picked this location. It's close to downtown, the Short North and a few restaurants and bars on 4th street. Many amenities were restricted as a result of COVID but I know many apartment complexes who have still not opened their pool or other common areas. So while it may be disappointing (even to me) that there are some restrictions, I have to remind myself that it is for our protection. There are hundreds of people that live in this complex and all it takes is one person to expose us all. The clubhouse and rooftop deck are great to work during the day. I'm also very thankful for the welcoming environment of both the staff and residents. Everyone is very friendly and now that its finally warm and restrictions are being lifted, we can come together and hang out in the common areas.
Jun 09, 2020
ashley franklin
Stars: 5
Hi!! I have been living here since October 2019 and love this property. Five stars for the staff they are very friendly and helpful.
Jun 09, 2020
Christian Schneider
Stars: 5
Great place to live. Although it is a difficult time for apartment complexes during COVID, they have done their best to keep everything clean and safe for residents. Any issues I have had have been quickly fixed.
Jun 03, 2020
derek zaffini
Stars: 5
Fun environment. Clean. Friendly staff. Station 324 🙌🏼
Jun 03, 2020
Brandi Alverson
Stars: 5
Beautiful property and great location!
Jun 03, 2020